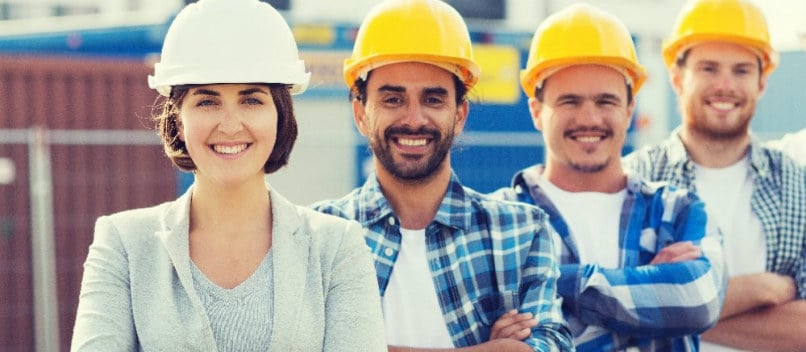 Work Visa
Australia's continuously evolving labour market means that the demands of the market cannot always be met by its actual residents. Hence the introduction of the sponsorship visa. It is through this type of visa that workers who are not Australian residents can be hired.
Due to this shortage of workers, many Australian businesses have had to look overseas for suitable and skilled workers in order to fill vacancies or to start up new projects.
If an employer wishes to hire overseas workers for the medium to long term, they need to apply for approval as a sponsor.
Businesses need to meet very specific criteria however, and just as not all workers can be sponsored, not all businesses are eligible to become sponsors.
There is a lot of (often conflicting) information found on the web regarding what sponsorship actually is. It is precisely this that I want to explain below – that is – what does getting sponsored involve?
Sponsorship is an offer of employment made by an Australian employer to an overseas worker.
The visa is known as a "Sponsored Visa" and ensures, to all intents and purposes, that the employee is able to live and work legally in Australia. There are however, certain visa conditions that the worker must comply with.
If you need help, would like more information or would like to know if you or your employer are eligible to apply for a Sponsored Visa, all you need to do is book a consultation with a Migration Agent. Write to us and we will immediately put you in touch with our Migration Agents.
A brief overview of the options available:
Temporary Skilled Shortage Visa (TSS 482): this is a temporary visa used by Australian businesses to hire skilled overseas workers for a period of:
Two years from the approval of the visa if your occupation is included in the STSOL (Short Term Occupation List)
Four years from the approval of the visa if your occupation is included in the MLTSSL (Medium Long Term Occupation List).
The Temporary Skilled Shortage Visa (TSS 482) can be applied for as soon as your employer has nominated you and has sent off their application to be a sponsor.
Regional Sponsored Migration Scheme (subclass 187): this visa subclass has been specifically devised for employers based in regional areas of Australia. This visa allows employers to hire skilled personnel on a full time and permanent basis. 
The application entails a three-step process involving several government agencies:
The employer applies for the employment certificate of the nominated employee from a Regional Certifying Body (not required with the Temporary Transition Stream);
Having obtained certification, the employer lodges the nomination application to the Department of Home Affairs;
The employee lodges their visa application.
Also in this case, the worker can lodge their visa application with the department as soon as the employer lodges a request with the RCB to assess the nominated position, and lodges a nomination application.
To be eligible for the Temporary Residence Transition Stream, the employee must satisfy the following requirements: they must have worked continuously and on a full time basis for at least three years in the role for which they are applying, and with the same employer who is nominating them. The three years must have been spent under the 457 visa or Temporary Skilled Shortage Visa (TSS 482) programs. It is not possible to add different periods of employment together if the employee has worked for the same employer in the same job but under other types of visa.
Employer Nomination Scheme (subclass 186): this type of Sponsored Visa allows Australian employers to sponsor highly skilled overseas workers. A permanent visa to work in Australia is granted – employees can be foreigners or temporary Australian residents.
The application process for the visa is divided into two stages:
The employer nominates a position included in the MLTSSL (Medium Long Term Occupation List).
Once the nominated position has been approved, the employee lodges the visa application.
Also in this case, the nomination of a position and the visa application can be done at the same time.
Does your employer wish to sponsor you?  Do you want to obtain more information in regards to this or other types of visa in order to come and live in Australia?
If you need help in applying for your visa don't hesitate to contact Portale Australia. Our Migration Agents can help you with all your paperwork regarding Australian visas.