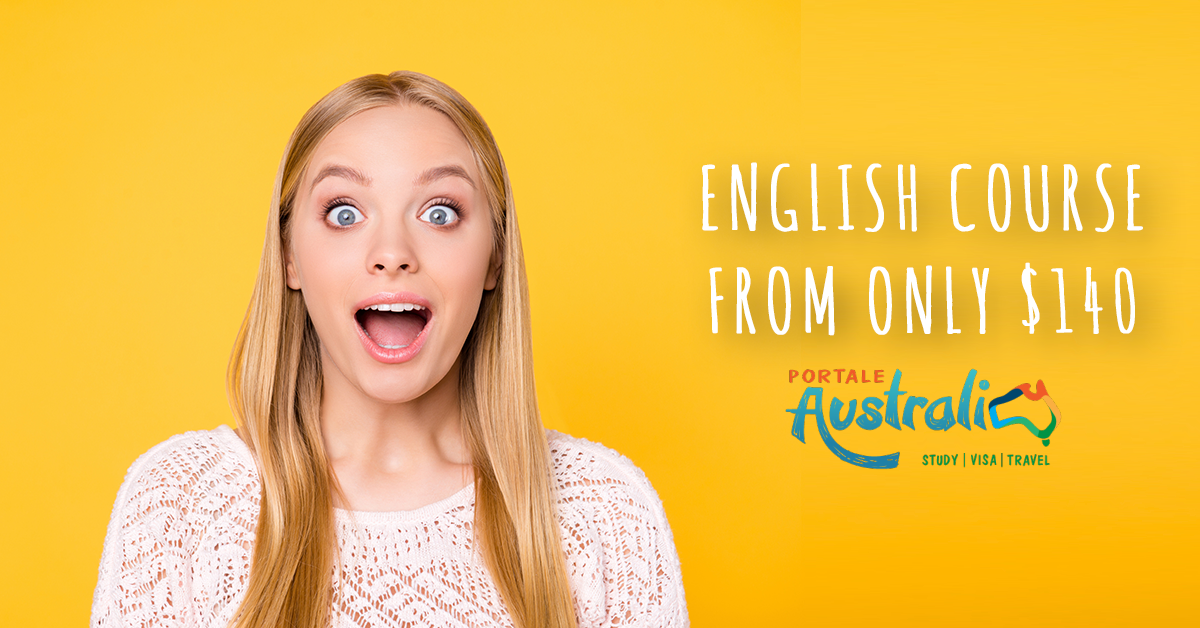 Limited time offer
Exclusive offer valid until the end of April!
General english course from only $140 per week!
Details of the offer:
Visa Fee: $582.59
Insurance: $479 per year
Enrolment and material fee: $300 (one off)
Our services are FREE of charge!
At Portale Australia we can help you to find the best course around Australia accordingly to your needs and your budget and help you to find a solution even when time frames are really tight!
Contact us today for more information and to take advantage of this amazing limited time offer!